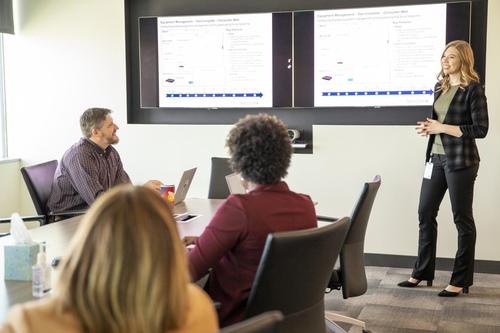 The Spectrum Internship Experience
You have clear aspirations and are seeking a summer internship program that will help you meet them. Find it at Spectrum, named one of the Top 100 Internship Programs in the United States by WayUp.
Our internships are designed to provide:
CO Salary Range: USD 20.00 per hour

At a Glance
You're a motivated rising senior student with a 3.0 GPA or higher seeking a degree in one of the following areas listed below from an accredited college or university:

Math, Statistics. Physics and/or Computer

This is a learning-intensive program designed to give you essential business insights and hands-on experience in your field of choice. It's a full-time, 10-week commitment from June 1, 2022, through August 5, 2022.
Benefits include professional development sessions, networking opportunities, and mentorship.
[Read More about this job opportunity here.]